If you're looking for a luxurious ride with features galore that will make you feel not only comfortable, but dare we say downright spoiled, then look no further than this mid-size SUV from GMC, which can be purchased from your local GMC dealership Beaverton. There are so many features to this Acadia Denali, you'll likely have to read this post a few times to absorb it all and get a handle on everything that is offered.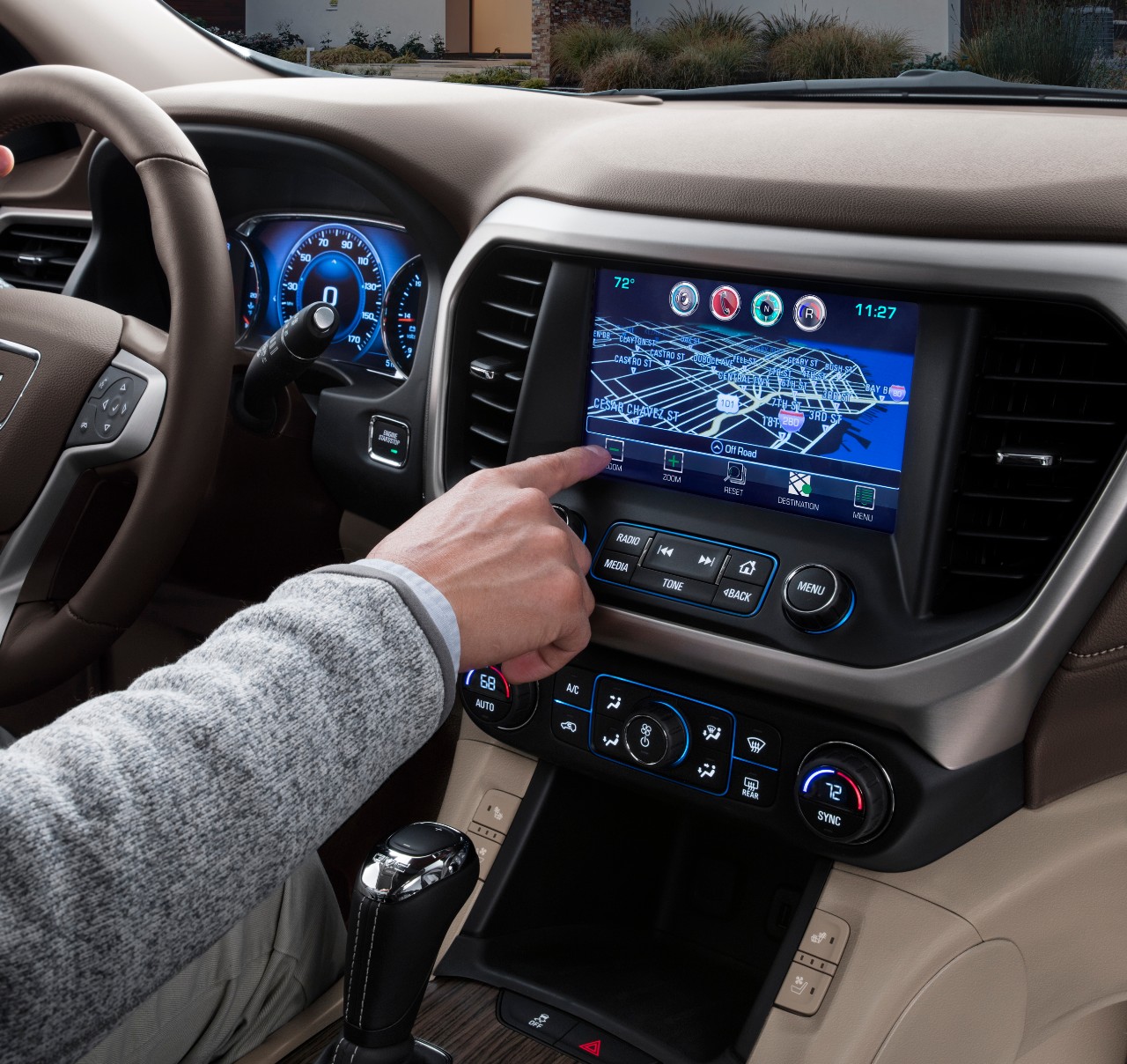 This vehicle will get you and your family riding not only safely, but comfortably. Great for larger families, couples, or singles who just enjoy the feel of a luxury vehicle that has tons of smart storage (and that's important, because there's actually an art to how to configure storage and the Acadia Denali certainly gets it right).
The Denali boasts covered under-floor cargo area storage, and the second-row seats can be folded with easy-to-use levers in the rear cargo area.
The Acadia Denali, available at your
local GMC dealership Beaverton
comes in eight gorgeous, refined colors that will make it hard to settle on just one. The choices include a number of metallics, including mineral, black steel, and cherry, a crimson red tintcoat, and a white frost tricoat. You can see the color combinations
here
.
Okay, let's get to the goods and share why this is an SUV worthy of your next vehicle purchase. We're diving in and by the end of this post, you will be in your car and on your way to GMC dealership Beaverton to see about purchasing one of these gorgeous SUVs for yourself. The hardest decision you'll have to make here is what color will you get. If only everything in life could be that easy!
The Luxury Features of the Acadia Denali
Exterior Style
The GMC Acadia Denali mid-size SUV uses a mix of top-of-the-line materials, incorporated with its distinctive, signature styling. Add to that advanced technologies and you get a driving experience that is worth at least a test drive so you can experience tit yourself. And when you do set up that test drive and slip behind the wheel you will notice the heated and ventilated driver and front passenger seats, and second-row heated outboard position seats. Talk ab
out comfort!
Available also in some models is a Dual SkyScape sunroof for those days you want the top down to feel the wind in your hair…adventure here we come! Oh, and let's not forget about the automatic heated, leather-wrapped steering wheel with real aluminum trim. This feature is brand-new for 2018. Can we say yes, please?
Back to style. The Acadia Denali has a distinctive design that is the result of smooth, flowing lines that run uninterrupted from the front of the vehicle to the rear. It may not seem like a big deal, but it makes a huge difference in the SUVs overall appearance and adds to the luxurious look that the Denali is known for. Style, comfort, and safety are three features you can count on with this GMC SUV. And the chrome detailing and features throughout only add to the elevated style.
It wouldn't be an Acadia Denali without the iconic Denali grille and bright (as opposed to a dull finish) aluminum 20-inch wheels with midnight silver accents. Another great feature is the signature Denali lighting that comes in this SUV. The HID headlamps with C-Shaped LED provide a ton of power that will light up the road with style, because this lighting has a high-tech appearance. The projector beam design creates a bright, white light. Every detail has been considered in the design of the Acadia Denali so it looks good inside and out.
A fantastic feature is the programmable, hands-free power liftgate that is opened by foot (just a small tap will do) and will allow you to adjust gate height by pushing a button, and the key fob opens the gate, whether you are inside or out of the Acadia Denali. Visit the GMC dealership Beaverton to experience this for yourself!
Interior Features
Most of us enjoy listening to music when we're driving around and GMC knows this. That's why they have equipped the Acadia Denali with state-of-the-art acoustics with speakers from BOSE, the masters in sound innovation and clarity. And, there is Active Noise Cancellation so you can have a peaceful, quiet ride when desired.
The Denali also includes five USB ports throughout the vehicle. This nice-to-have feature ensures no fights over who get to charge their phone as there's more than enough power to og around.
Lighting the interior is an important issue as nobody likes having poor lighting when trying to find the chapstick that fell on the floor after dusk. So, the folks at GMC have put a lot of thought into where interior lighting accents are positioned, keeping the needs of drivers in mind at all times.
Seating can accommodate up to seven people, too, as the Denali boasts three rows of seats, with the second and third row easily folded down to allow for those times when extra storage is needed. Like when you go to IKEA, for example, and have boxes of furniture to get home or during your next weekend road trip to the Oregon coast.
Safety
One of the best features of the Denali is the Teen Driver function; a built-in system. This feature encourages safe driving habits for those who are new behind the wheel.
The function itself automatically activates set safety systems, but parents can determine the limits on other features of Teen Driver. And what's even better is that an actual report card is created so parents can see where weak driving spots are and help their teen improve those areas that need work. Now what other vehicle does this and so much much more.